Searching The Log
You can click the Search Log button or push F3 to open a search box. Enter text to search the log for entries with that text.
Searches start at the beginning of the log. Push F3 to find the next occurrence.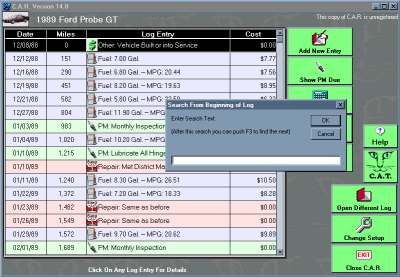 ---

C.A.T. Software Home ¤ C.A.R. Home ¤ Download ¤ Tour ¤ Register ¤ Support
©2002 Chris' Auto Recorder™ and C.A.R.™ are trademarks of Cooney Applied Technologies, Inc.