Other Standard Log Entries
This is what an Oil Entry page looks like. It is used to record oil consumption: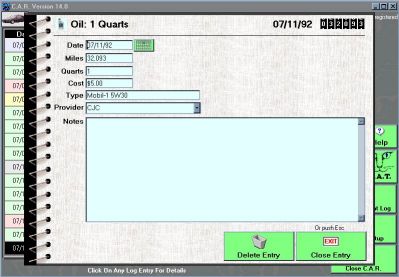 This is the entry type used to record repairs. It can also be used to print a repair request form you can give to your mechanic: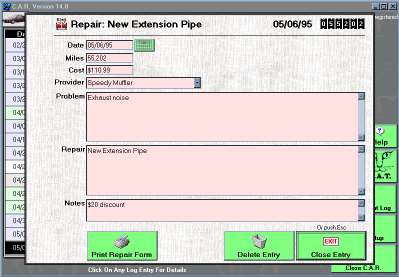 This log entry type is used to record tire purchases:
The Other entry type is used to record any expenditures that don't fit into any of the standard entry types, or any of the custom entry types you have set up: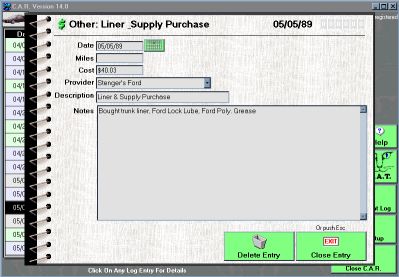 You can create up to six different Custom entry types for each vehicle: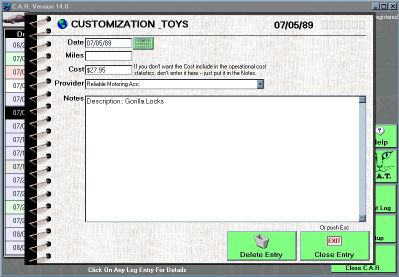 ---

C.A.T. Software Home ¤ C.A.R. Home ¤ Download ¤ Tour ¤ Register ¤ Support
©2002 Chris' Auto Recorder™ and C.A.R.™ are trademarks of Cooney Applied Technologies, Inc.