Vehicle Configuration (page 2)
This is the second of three screens that are used to set up the logbook for each vehicle: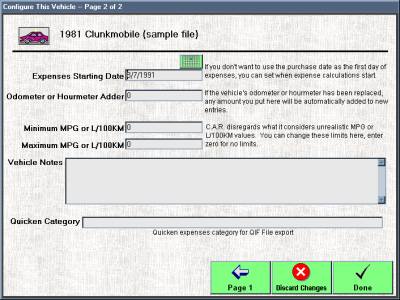 ---

C.A.T. Software Home ¤ C.A.R. Home ¤ Download ¤ Tour ¤ Register ¤ Support
©2002 Chris' Auto Recorder™ and C.A.R.™ are trademarks of Cooney Applied Technologies, Inc.